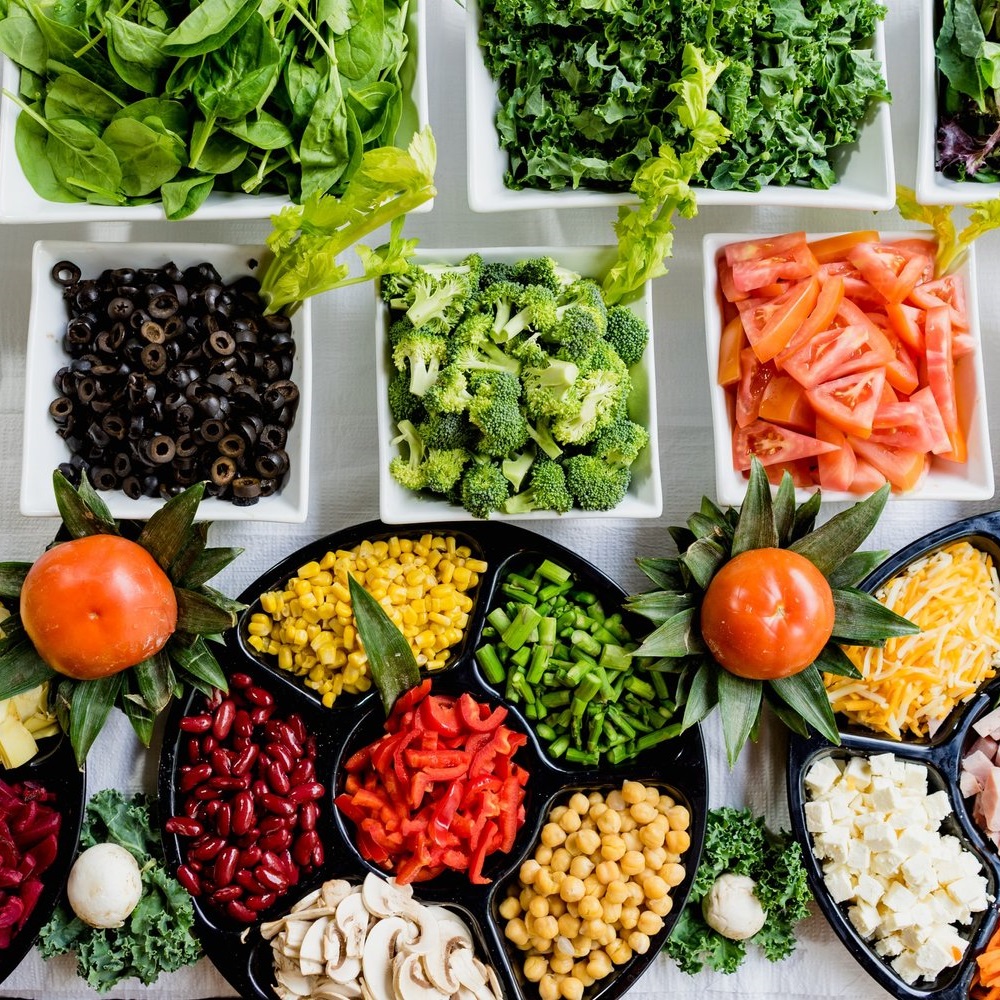 March is National Nutrition Month
National Nutrition Month is a way to make you feel good about yourself, raise your self-esteem and feel good about your body. Take March to learn how to make intuitive choices about eating, and create healthy physical activity habits. There is a huge importance of a balanced diet and exercise. These two components of life are absolutely essential in maintaining physical and mental health and well-being. A healthier lifestyle means a healthier and happier mood and even better sleep patterns.
Start with Healthy Eating Habits
Eating healthy can be rewarding and it's not just for weight loss. By focusing on the two most attainable things you can control, diet and exercise, you fight disease, increase your mood, weight, and sleep. On the other hand, a poor diet can increase your risk of heart disease, stroke, and diabetes. People with diabetes are twice as likely to have heart disease or suffer a stroke than people without diabetes.
There is something you can do if you are living with these conditions — eat more fruits, vegetables, and whole grains. A higher intake of fruits and vegetables is associated with a lower risk of type two diabetes.
Practice Functional Fitness
This month, try moving your body and exercising. Physical activity looks different on everyone. With the weather warming up, it's a great time of year to take advantage of the local bike paths, jogging trails, and beaches in Hilton Head Island. Symbios educates patients about of the importance of functional fitness; something that is rooted in all of us. This type of exercise supports our everyday lives with seven basic functional movement patterns: walking, pushing, pulling, squatting, lunging, hinging, and rotating. Patients with Symbios have an exclusive opportunity to participate in our SymbiosFIT programs, where we apply over 20 years of fitness programming and research to help you live your healthiest and happiest life.
Hilton Head Nutrition Network Practitioner
Symbios Medical is pleased to work with the evidence based Nutrition Network in providing a trained Nutrition Network Practitioner to work directly with our patients. Jean Magarelli, RN, Certified NN Practitioner, helps educate our under-resourced local community about the dangers of excessive sugar and carbohydrate consumption, and teaches how to make better food choices through dietary education, meal and budget planning, and general nutritional awareness. As of August 2022, Jean will be one of a very select "Certified NN Practitioners" in North America.
For more information on Symbios Nutritional Health, contact Jean Magarell. Group sessions and individual appointments are available.