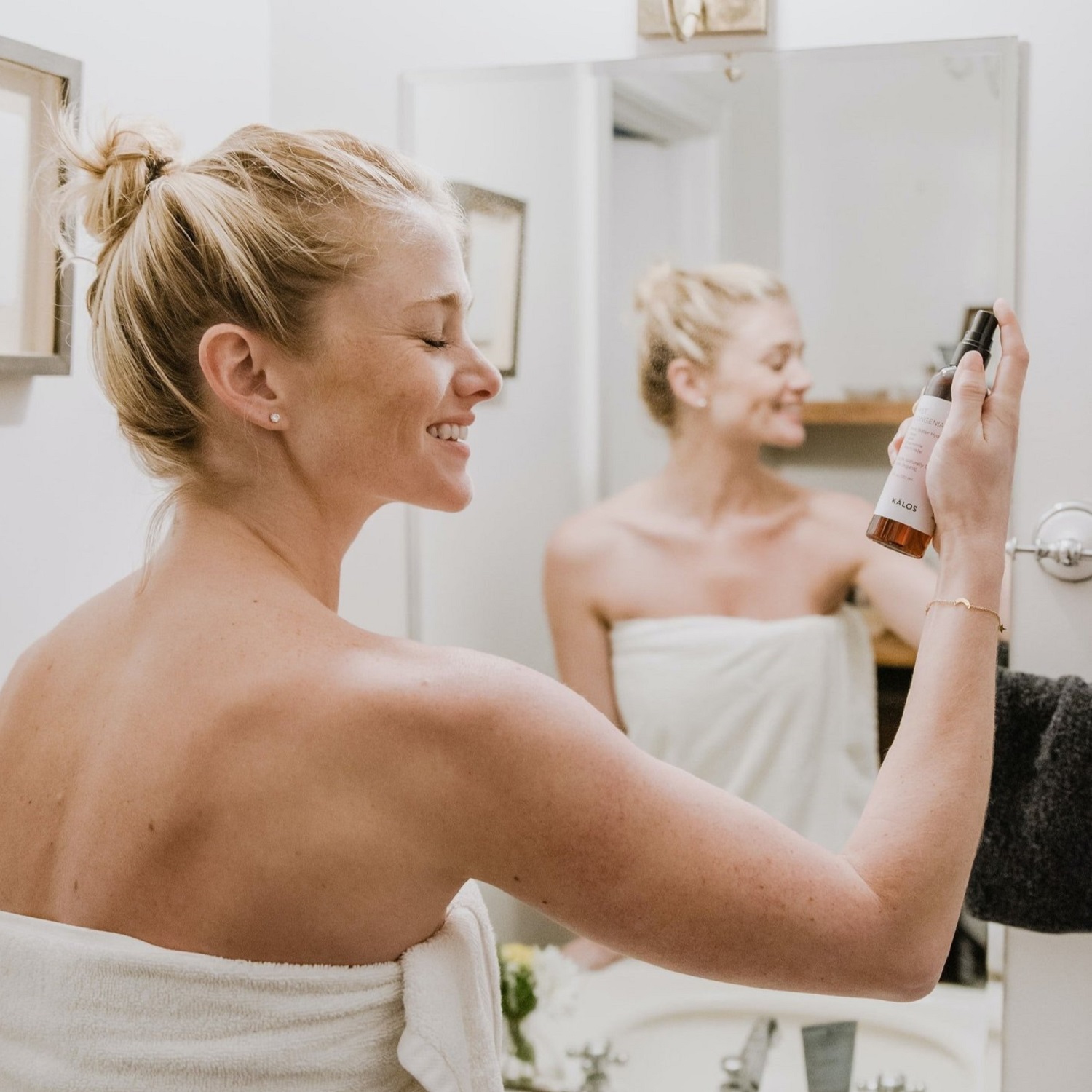 Get Your Healthy, Beautiful Springtime Glow
The arrival of Spring in Hilton Head is something to celebrate in itself, but it's even better when you realize that the colder weather is done taking it out on your skin. Spring's higher temperatures and humidity, combined with increased sun exposure, can lead to more clogged pores and active acne.
While good skincare should be done year round, once winter is done, it's nice to give your skin a little extra TLC to help it recover. Symbios Medical Spa offers a wide variety of med spa services, but here are our top three to help get your skin ready for Spring and Summer in the Lowcountry.
Acne Treatment
If you're struggling with acne, you know how discouraging it can be trying one thing after another, and yet not getting the healthy and glowing skin you deserve. Hilton Head's Symbios Med Spa can help you say goodbye to acne once and for all by leading you on a personalized skincare journey of treatments using medical-grade products and technology.
Let's start with a skin evaluation
An Acne evaluation helps us establish the health of your skin and best available treatment options. We not only help treat acne and scarring, but can also screen for skin cancer and give overall skin health advice. Symbios Med Spa addresses acne by going deeper than just caring for external appearances. Acne treatment can open your eyes to the ways your skin is connected to your overall health.
Hydrafacial
The Hydrafacial is a non-invasive skincare procedure that's widely recognized as a safe and effective way to combat acne. It uses a patented Vortex technology and unique tip to rid the skin of acne-causing and pore-clogging agents, while also diminishing hyperpigmentation and scarring. Hydrafacial is safe for all skin types and can address a wide variety of cosmetic concerns, including:
Acne and Blemishes
Fine lines and wrinkles
Oily or congested skin
Sun damage
Uneven skin tone
Dry or dehydrated skin
Rosacea
Hair Removal
Symbios Med Spa uses groundbreaking technology to offer a simple, one-stop solution in Hilton Head Island for truly effective hair removal. Whether you have light, dark or tanned skin, coarse or fine hair, our hair removal solutions achieve maximum results for all areas of the body with treatments that are safe, quick and best of all- virtually painless.
All Skin Types – Treatments can be performed any time of the year, including on tanned skin. Let your Med Spa associate know if you've had recent tanning bed use or sunburns as this will impact treatment.
Speed – Treatment sessions are super-quick, even for large areas such as the legs or back.
No Down Time – You can return to your normal activities, including working out at the gym, immediately.
Perfect for any area of the body – Including sensitive or hard to reach areas such as ears and bikini line.
Next Step to Healthy Skin?
To learn how our experienced team of specialists can help you look refreshed and feel revitalized, please schedule an appointment today. Get your healthy, beautiful Springtime glow at Symbios Medical Spa. We treat men and women in Hilton Head Island, Bluffton, and the surrounding Lowcountry.