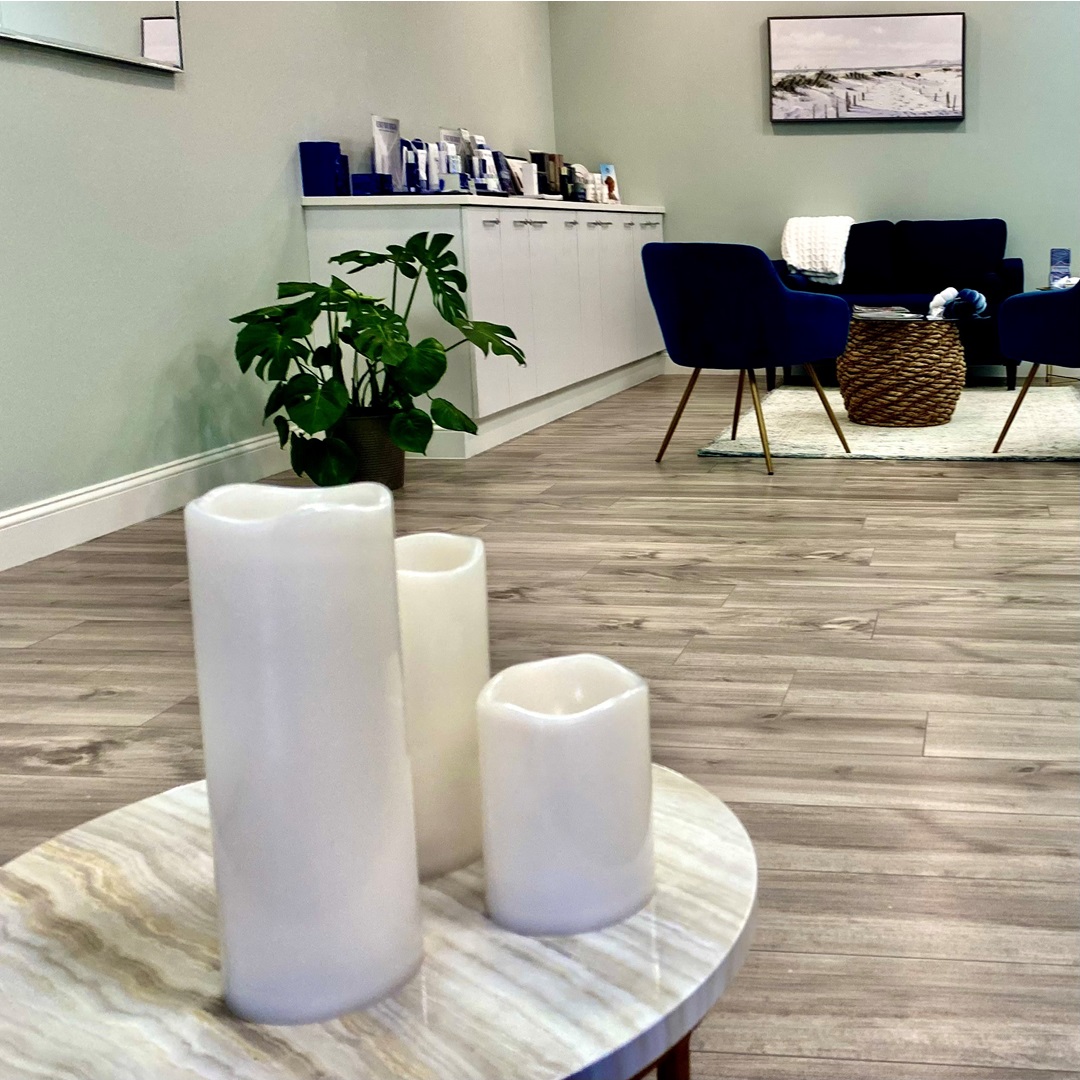 A Comprehensive Plan Reads Between the Lines
Our new state-of-the-art medical spa facility boosts your options for rejuvenation to enhance your image and confidence. Symbios begins with a consultation where we discuss your skin care needs, desired investment of time and resources, and activities. Our comprehensive plans look toward your self-reflection down the line, allowing us to build relationships with trustworthy advice that protects your natural beauty while revitalizing your outward impression.
By thoughtfully reading between the lines, we carefully incorporate your lifestyle and skin concerns with realistic options to select an ideal skincare plan. Today, we invite you inside Symbios Medical Spa to examine five personally designed comprehensive treatment plans from current Symbios patients that radiate with success.
Look Better at Any Age
At 84, Lois understands aging skin is part of life, but this great-grandma hoped for a soft, vibrant complexion that reflects her outgoing personality. At our consultation, we learned how Lois has always invested in medical-grade skincare products. We recognized that minimal downtime should be essential in her options to accommodate her traveling and teaching Sunday school. Together, we created her ideal comprehensive plan listed below:
Custom Facial: An anti-aging facial rejuvenated her skin's luster with its exfoliation, generating a smoother texture and resurfacing a fresh look.
Alma Laser Treatment: Over four months, a series of three Alma Harmony gentle laser treatments tightened her delicate skin and diminished her outer lines and wrinkles.
Botox: Forty units of Botox skillfully embedded in her forehead and extending to her "eleven" and "crow's feet" areas near her eyes exhibited a noticeable reduction in her fine lines and wrinkles.
At-Home Care: She plans to continue her skincare regimen with Skinbetter Science products that are conveniently delivered.
Maintenance: Her ongoing treatment plan has monthly custom facials for deep penetration of serums and moisturizers and Botox at three-month intervals or as wrinkles re-emerge.
Natural Rejuvenation
Meet Susan, a 58-year-old marathon runner who cherishes time outdoors. She yearned for rejuvenation in her facial appearance, which was slightly sunken with sagging skin and noticeable wrinkles and lines. Delightful conversation in her consultation enabled us to read between the lines to see her energetic lifestyle. We discussed long-lasting treatments that support her no-frills look. This led her to embrace our tailored recommendations for a natural appearance that included:
Hydrafacial: This custom treatment uses nourishing serums to kickstart the healing process for her dry and damaged skin, providing a healthy foundation.
PRP Facelift: This popular procedure strategically combines Susan's platelet-rich plasma (PRP) injections with filler. This approach encouraged her skin to regenerate naturally, resulting in a radiant appearance full of life.
Daily protection: To maintain the benefits of her rejuvenation, Susan diligently applies EltaMD sunscreen and adopted a new skincare regimen featuring Hydrinity medical-grade cleanser and moisturizer.
The Fine Line Between Your Age and Your Skin
Michele is approaching 44, but you wouldn't guess that from her beautiful skin. In our discussions, we saw how her personality reflects her radiant appearance, and she expressed her desire to feel comfortable in her skin without wearing makeup. We devised a long-term plan to help her maintain her glowing complexion and prevent those fine lines that indicate aging.
Alma Hybrid Laser Treatment: Michele's skin was refined and revitalized from the dual actions of the C02 laser and 1570 nm. This advanced laser technology promotes skin regeneration, enhancing Michele's smooth, clear, and firm complexion.
Botox: 15 units of Botox wiped away her "11" lines for a friendlier look in her eye area.
Daily Skincare: Essential ingredients in Skinbetter Science's Trio Moisturizers and Overnight Cream strengthen and sustain her skin. She loves the healthy glow from ZO Skin Health's AOX skin brightening serum and gentle cleanser.
Microneedling with ZO Serum: Michele's long-term goals include this procedure that creates tiny punctures as openings for the deep penetration of nutrient-rich ZO advanced serum. As part of the treatment, she will continue to apply the ZO serum at home to promote rejuvenation during the healing process and increase the gap in that fine line between her age and appearance.
Prevention Down the Line
At 37, Tricia desired a healthier, firmer appearance and even skin tone. Her main skin concern was hyperpigmentation, which produced discoloration and dark spots. During her consultation, we discovered that Tricia is a pilot with a demanding line of work. Therefore, we prioritized treatment recommendations with minimal downtime. She chose a comprehensive plan that also addresses long-term goals.
Hydrafacial: This tailored treatment provided Tricia with deep cleansing and nourishment for her skin, helping to prevent the development of fine lines and wrinkles.
Bio-Peel Treatments: Four advanced chemical peels were spaced four weeks apart, enhancing Tricia's skin texture and improving her skin tone with no downtime.
Dye-VL Laser Treatments: These brief, targeted laser sessions effectively eliminated a few remaining dark spots.
Skin Maintenance: Recognizing the vital need for prevention, we implemented EltaMD sunscreen and a line of ZO Skin Health's medical-grade skincare products for daily skin health. Her favorites are the ZO skin brightening serum and eye brightening cream.
Erasing Acne
Nick, a 15-year-old patient, had been grappling with acne for several years. The constant dread of a breakout was breaking his self-confidence. Our friendly consultation put Nick at ease as we discussed his skincare routine, active sports involvement, and diet. Together, we formulated a comprehensive plan with a well-rounded approach to clear Nick's complexion.
Hydrafacial: A deep-cleaning procedure once a month effectively removes impurities, bacteria, whiteheads, and blackheads. Simultaneously, it calms his skin while reducing pore size, contributing to fewer breakouts.
Nutritional Guidance: Dr. Stephen Luther's nutrition program gave Nick valuable advice for skin health because a balanced diet and proper hydration can benefit the skin.
Skincare: Nick meticulously uses Skinbetter Science to ensure thorough cleansing and maintain a balanced skin moisture level. He also improves his skin tone with ZO Skin Health pore minimizer.
Chemical Peels: Working with Nick's schedule and breakouts, periodic chemical peels in the future will help maintain clear pores by eliminating the damaged outer layer to reveal clearer skin and refined texture.
We would love to add you to our growing number of success stories! Do you seek prevention, acne care, an even tone, a smoother texture, or a youthful glow? Call Symbios Medical Spa at 843.738.4800 to experience results today with a comprehensive plan for tomorrow!