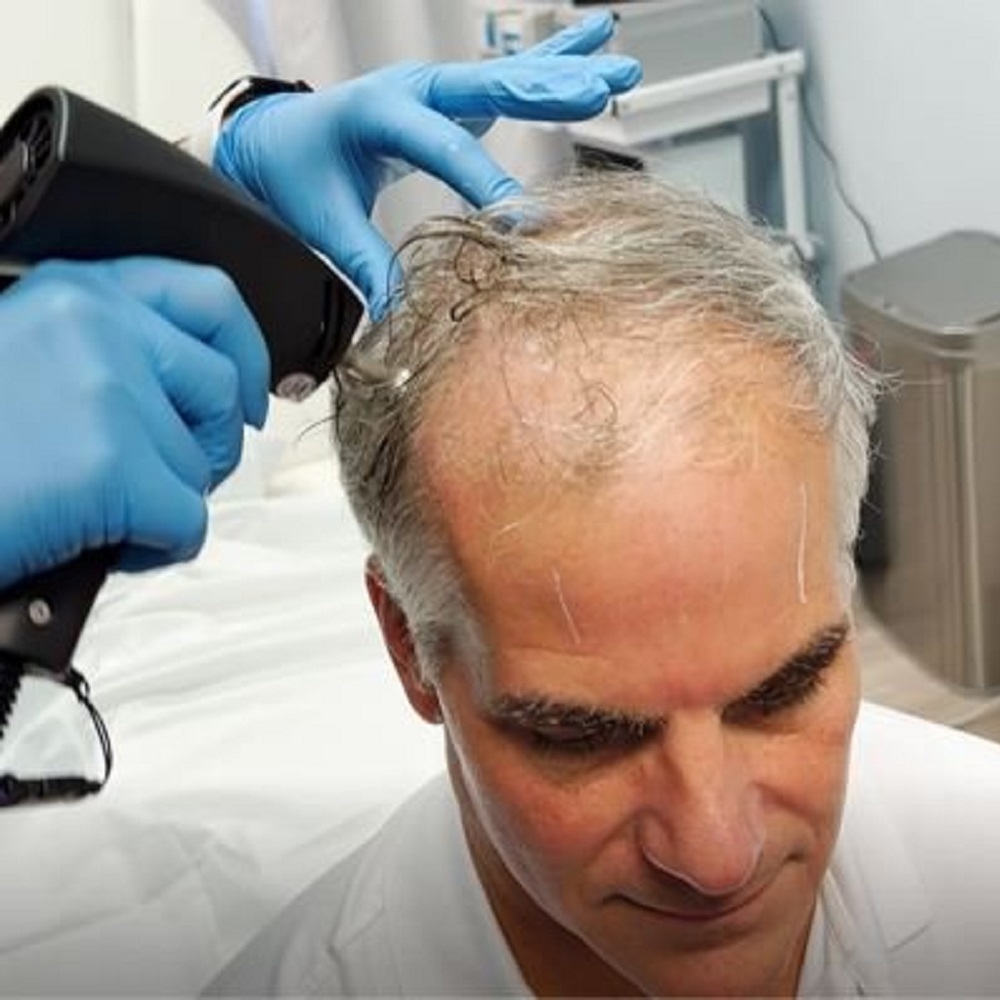 Take the Next Steps Toward Painless Hair Restoration
I understand the exasperation associated with hair loss. Therefore, I began extensive medical research for non-surgical, drug-free, and painless hair restoration. I care about your quality of life and invite you to come in for a consultation where I share my extensive medical knowledge in a thorough diagnosis to examine the cause of your hair loss from your medical and family history. A physical evaluation of your hair shafts can determine the stage of the shedding process and your ideal treatment options.
The state-of-the-art and most advanced hair rejuvenation I recommend is…
Alma'sTED (TransEpidermal Delivery)
An in-office procedure completed in under 30 minutes.
TED deposits prescription-strength hair-growth formula deep into the dermis layer of the scalp, eyebrows, or beard.
It penetrates your skin's protective barrier by gently exerting low-frequency ultra-sound acoustic waves fused with air pressure loaded with healing oxygen.
The culmination is extensive absorption and increased blood flow that generates maximum effectiveness.
Platelet Rich Plasma (PRP)
Also effective as an individual treatment or combined with TED for optimal results.
This safe procedure stimulates new hair growth and reactivates dormant hair stem cells.
Your PRP is injected into your skin's dermis layer using a grid pattern to promote the growth of hair follicles in your scalp, eyebrows, and beard.
A topical layer of your PRP is also applied and rapidly absorbed through advanced microneedling.
Learn How You Can Have Thicker and Fuller hair
Before you lose one more hair, let's sit down and discuss your options. Call today 843.738.4000