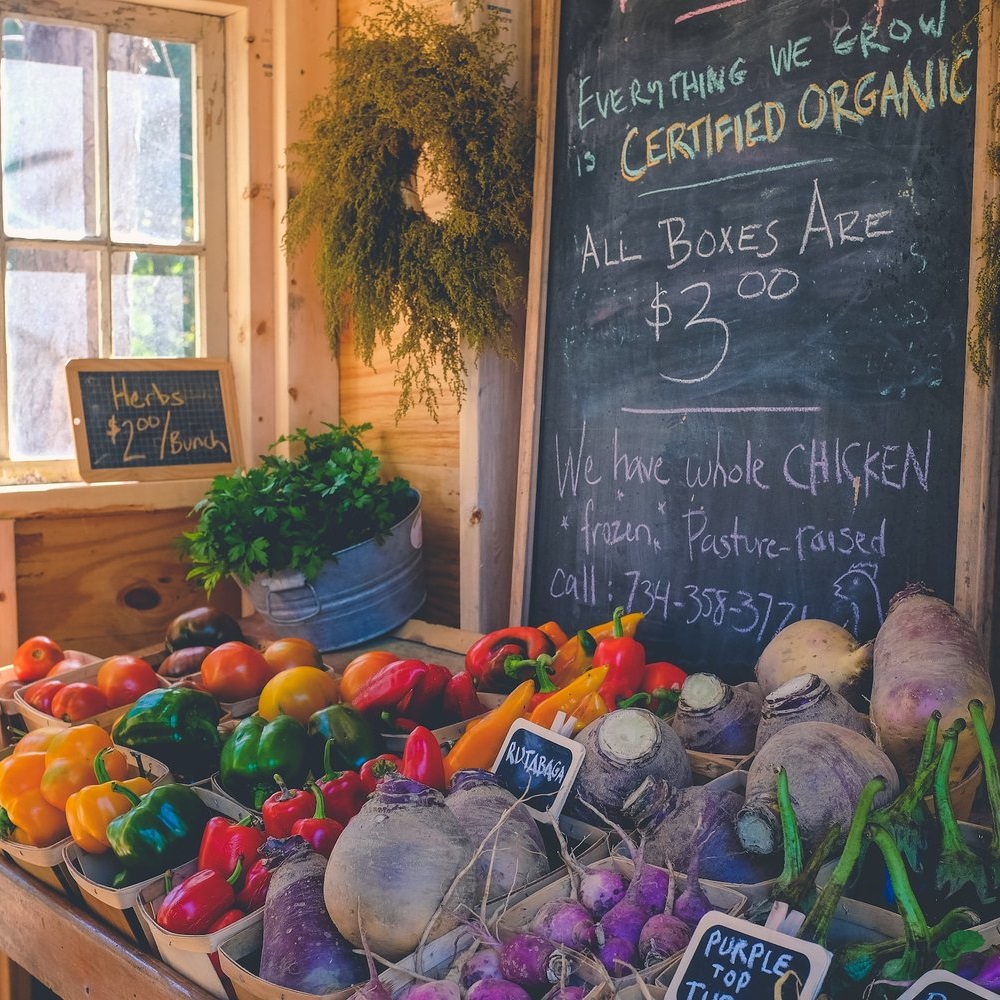 Healthcare in a System that Rewards Sickness
Our country currently has a "sick-care" system that focuses on your illnesses and problems by reimbursing professionals to diagnose and treat them. The more conditions you have, or the more complex they are, the more the sick-care system financially rewards professionals for your care.
It seems as though the big food industry cares more about profits than your health and the pharmaceutical industry shows no regard for what you eat. As a result, it is estimated that only 12% of Americans are metabolically healthy.
Read on to learn how the experienced team at Symbios helps remove harmful and disease-causing elements, all while empowering patients with the knowledge and local resources to live their happiest and healthiest quality of life.
Ties to Big Food and Pharmaceutical Industries
Over the past forty to fifty years, we have replaced natural, whole foods from fields, streams, skies, trees, and bushes with industrialized foods in boxes, bags, and cans. Unnatural foods with many artificial additives are proving harmful to our health.
As you review the recommendations from the committee responsible for our U.S. Dietary Guidelines, I believe it is essential to consider that approximately 95% of the committee members issuing the 2020 guidelines have financial ties to Big Food and pharmaceutical industries.
Getting to the Root Cause
Much of modern-day medicine is practiced according to the latest "guidelines." These guidelines recommend the specifications of care you receive from your provider and are supposed to be based on the best practices to achieve optimal results for your health. Unfortunately, many of the guideline's authors (approximately 13% to 87%) are doctors and professionals who are financially influenced by the pharmaceutical industry.
At Symbios, our healthcare professionals are fully trained and board certified to identify your health concerns and problems while fully understanding their origin. While we are pharmacology experts, we also see beyond the disease to the root cause.
We are aware that pharmaceuticals may only treat a narrow aspect of a condition. Prescribed medications are often proven to make your laboratory tests appear better yet offer minimal or no improvement towards your overall health and happiness. Nearly all medicines have substantial potential to cause harm. Simply read the fine print attached to your next prescription refill.
Clear Vision for a High Quality of Life
Symbios patients often feel a tremendous sense of accomplishment if they can change how they sleep, eat and exercise, seeing direct benefits to their health and happiness in life, and in many situations, reducing the number of prescription medications they take.
The accomplished professionals at Symbios are experts in diagnosing and treating today's rising metabolic disease because 88% of our population has an unhealthy metabolic profile. We have a clear vision of high-quality life that incorporates all facets of health, including fitness, nutrition, beauty, and vibrant relationships.
Balancing Life with Proper Nutrition
Your complete health is why we have an internationally recognized nutrition program led by Jean Magarelli, BSN, R.N. Jean designs tailor-made dietary plans providing ideal nutritional health specific to the patient's needs. We are anticipating Jean's official certification making her one of approximately twenty fully certified Nutrition Network Practitioners worldwide.
You may schedule a class or personal consultation with Jean by calling 843.738.4800. Visit Symbios Nutrition to watch Jean's most recent interview discussing the benefits of proper nutrition.
Improving Your Metabolic Health
SymbiosFit, we have a functional fitness program based on several decades of data and research demonstrating how participation in consistent functional fitness leads to improved overall metabolic health.
Visit SymbiosFit to watch Steve's interview with Debi Lynes. Call Steve, Katie, or LaVonne at 843.738.4600 to schedule your free fitness test and see how SymbiosFit can improve your metabolic health.
Beyond Skin Deep
Symbios Medical Spa has researched the most trusted techniques, trained with the most experienced professionals, and acquired the most advanced technology and devices to help you enjoy a more natural, smooth, and youthful appearance.
We are experts in helping you address, slow, and reverse the signs of aging involving your face, hair, and body contour. Additionally, Dr. Luther has extensively studied and trained to provide the most advanced delivery of Botox for beautiful cosmetic results, as well as for the treatment of migraine headaches, TMJ, depression, and erectile dysfunction.
Non-Surgical and Non-Pharmaceutical Regenerative Health
Symbios offers many non-surgical and non-pharmaceutical, trusted, and safe methods to enable you to enjoy your most optimal and vibrant relationships when it comes to enhancing and restoring the function of your private vital anatomy. We offer a variety of treatment options for women and men.
Please visit Symbios Regenerative Health for more information, or call 843.738.4800 to schedule a confidential consultation.