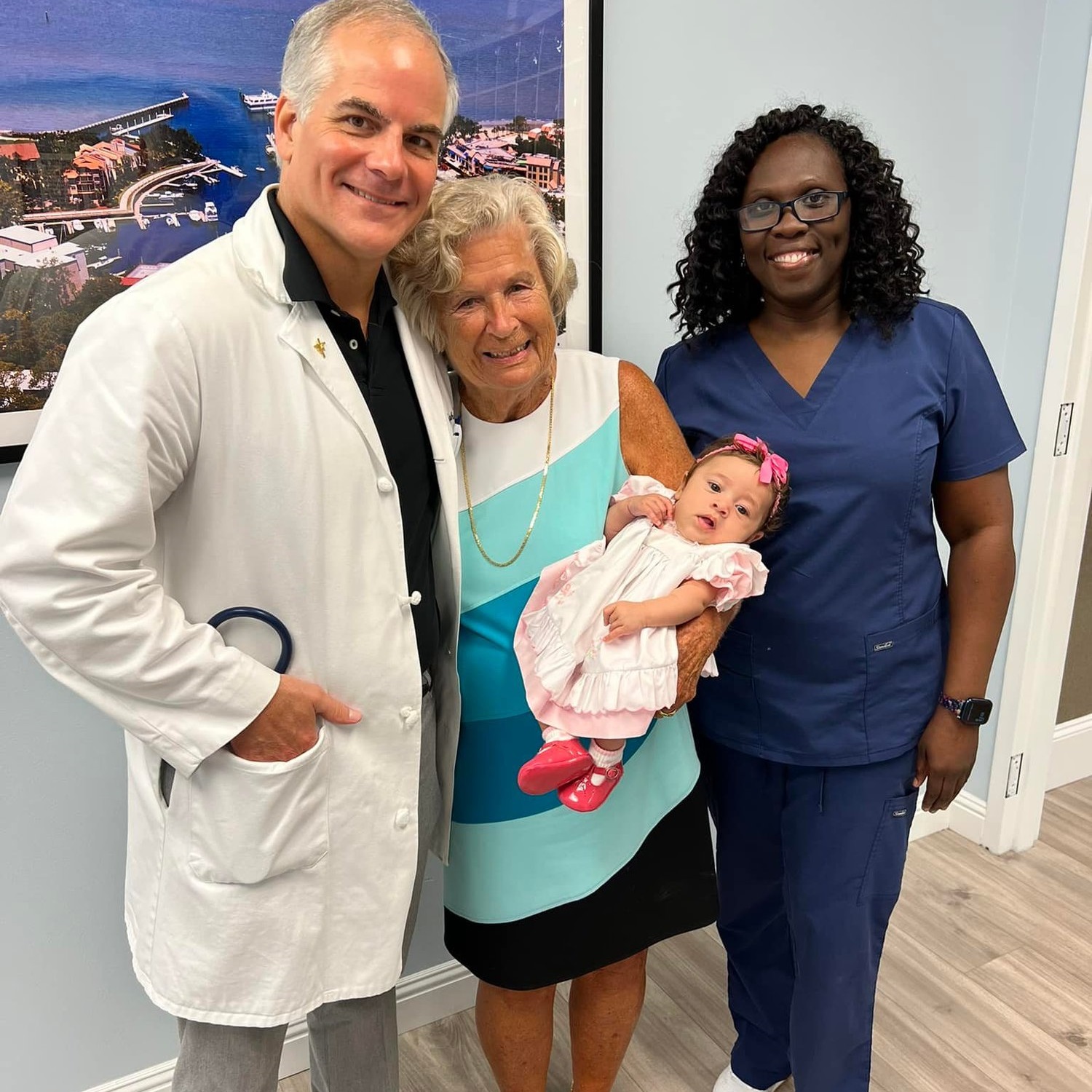 Role of a Primary Care Physician
Establishing a relationship with a Primary Care Physician (PCP), also known as your family doctor or internist, is an important step in preventative care. Your Primary Care Physician in Hilton Head Island should be your first stop for evaluating your medical care. They are experts in helping you address any medical concerns today while providing advice on maintaining practical steps for a healthy future. Primary Care Physicians, like Stephen S. Luther, MD, perform wellness screenings, preventative care, acute illness/injury care, and treatment of chronic conditions.
The board-certified professionals at Symbios Health provide care for a variety of medical needs on Hilton Head Island.
Acute illness, flu, sinus infection, urinary tract infection, etc.
Annual Check-Ups
Asthma and COPD Management
Behavioral Health
Family Medicine
Geriatrics
Health Screenings
Laceration repair, joint injections, and skin biopsies
Management of Chronic Conditions like high blood pressure, diabetes, high cholesterol, and heart disease
Men's Health
Muscle strains, sprains, and simple fracture care
Nutritional Health
Physical Exams, School & Sports Physicals
Physical Rehabilitation
Sexual Dysfunction
Sick Care
Sore throat and bronchitis
Sports injuries
Treatment for Adolescents and Adults
Vaccines and Prescriptions
Women's Health, including routine pap smears
Why Choosing the Right Primary Care Physician is Important
A Primary Care Physician does more than just make sure that you are staying healthy. As you build a relationship with them, they can get to know your personality, habits, and complete medical history which can help catch health issues before they arise. Seeing your Primary Care Physician regularly will help them to detect problems in the early stages that will significantly benefit you in the future. Primary Care Physicians have a huge impact on the health and wellness of patients.
"Primary care physicians are typically responsible for the prevention, diagnosis, management, and treatment of a wide array of conditions. When examining area-level differences in the availability of primary care services and average large-area health statistics (at the international and state levels, in particular), higher availability of primary care services within a health system has been correlated with lower all-cause and cause-specific mortality." – JAMA Internal Medicine
Tip for Choosing a Primary Care Physician
Choosing a Primary Care Physician (Doctor) may seem difficult at first because you want to make the right decision. The Board-certified doctors, nurse practitioners, and therapists at Symbios Health can help you get the most out of your life with guidance for living a happier and healthier life.
When choosing a physician for your family, consider these questions:
Did other patients leave positive reviews, and are they pleased with their experience?
Is the Primary Care physician experienced?
Do they offer convenient scheduling and same-day appointments?
Do they offer the option for Virtual/telehealth visits?
Do they offer 24×7 access to on-call medical professionals?
Do they accept your insurance or have plans to meet your needs?
After Your First Appointment
Since your primary care provider is going to be an advocate for your health, it's critical that you trust them and feel comfortable asking questions. After your first appointment, ask yourself:
Do you feel at ease with this provider?
Did the provider show an interest in getting to know you?
Did they answer all your questions?
Did they explain things in a way you understood?
Making an Appointment
To make an appointment with a Symbios Primary Care Provider in Hilton Head, please call our office, at 843.738.4800. New patients are welcome. Symbios Health provides 24/7/365 access to Primary Care and Women's Health offering same-day appointments for new and established patients.
Symbios extends care beyond just primary care physicians by having access to fully-integrative services offered right here in our Hilton Head office. This includes an innovative medical spa, physical rehabilitation, nutritional consultations, functional movement evaluations, and an on-site laboratory.