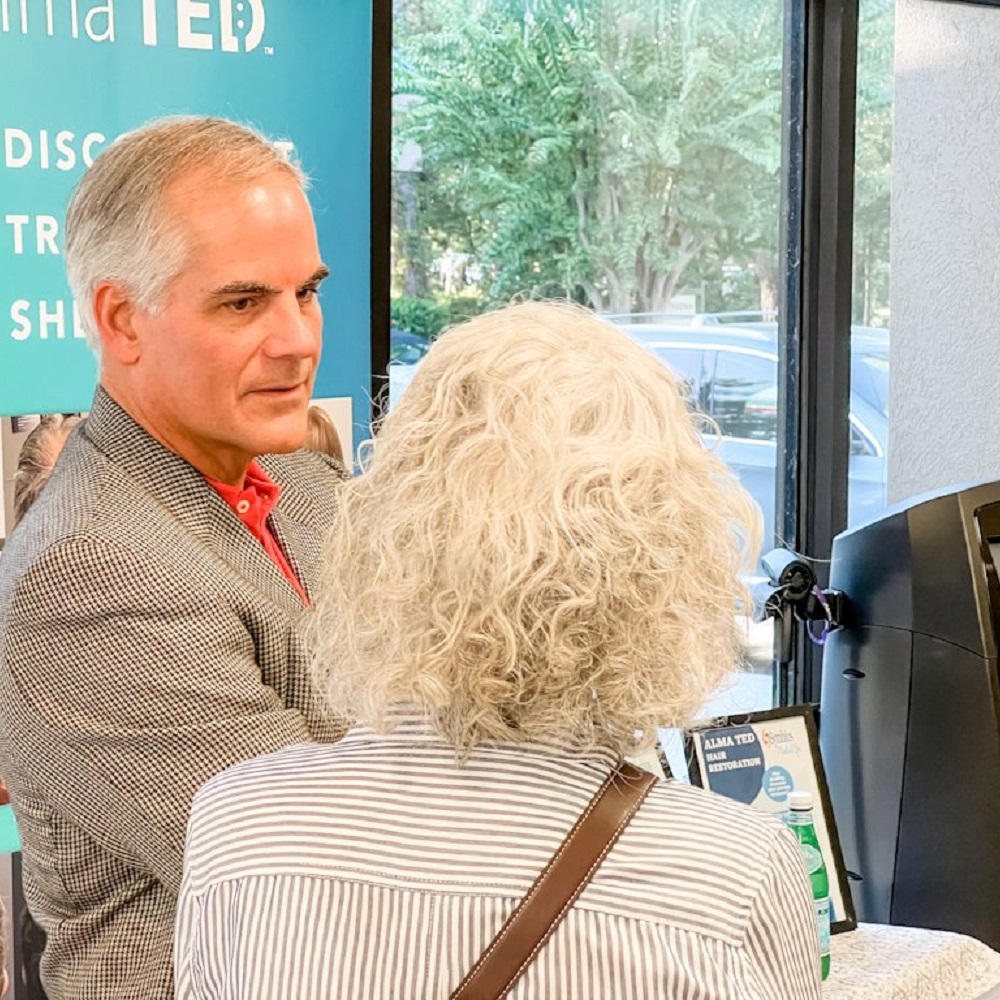 Concerned About Signs of Aging on Your Neck and Face?
Fine lines, wrinkles, and volume loss are common as we mature. The normal aging process results in a less dynamic regenerative process for our skin. Throughout life, we begin to experience a slower turnover of new cells, combined with a reduction of the essential matrix of our skin in the form of collagen and elastin. Additionally, we lose deep and superficial fat in our cheeks and face (too bad we don't keep our facial fat and lose our love handles.). It has been rumored that Actress, Elizabeth Taylor even carried a bit of extra weight to keep her cheeks and breasts fuller.
More Reduction in Fine Lines and Wrinkles
Currently, aesthetic practice makes it possible to have a healthier body (lower body fat and lean muscle) and restore the desired volume while limiting fine lines and wrinkles. Dynamic facial wrinkles are because of solid facial muscles in our forehead, frown area, and around the eyes. We may also have expression lines around our mouths (even if we never smoked).
Carefully placed Botox can safely relax these facial muscles creating a smoother and softer appearance. Following Botox treatment, regenerative laser or combination CO2/laser therapy is an excellent way to jumpstart the skin's native regenerative process leading to even more reduction in fine lines and wrinkles.
Boost and Stimulate the Growth Tissues
In some of us, our volume needs are restored using hyaluronic acid fillers combined with your platelet-rich plasma (PRP) to stimulate even more of your body's miraculous regenerative abilities.
Symbios non-surgical process is like a bud transforming into a beautiful flower. Botox will cultivate the ground muscle layers, CO2 and lasers will boost and stimulate the growth tissues, hyaluronic acid will fill in and create a more vibrant shape, and PRP will provide the growth factors needed for repair and regeneration. Our procedures lift your smile and let you bloom naturally with a more youthful appearance.
Start with a Personal Meeting
Our Symbios anti-aging and regenerative services start with a personal and pleasant meeting to identify your concerns. As we understand your individual goals, we use our caring, specific, and integrative modalities to collaborate and plan how to achieve your desired outcome. This state-of-the-art comprehensive approach often reverses your aging appearance by up to ten years. And yes, it's helpful for us when you bring in a few earlier photos of yourself and your parents.
Please call 843.738.4000 or reach us here  to schedule your free consultation today.
Common Questions about PRP Facial and PRP Face Lift
What is PRP, and how is it collected and used?
PRP stands for platelet-rich plasma from within your blood. It is filled with a high amount of growth factors that offer restorative benefits. Symbios' trained medical team will draw minimal blood and spin it in their state-of-the-art centrifuge. The motion separates the protein-rich plasma, then the extracted platelets are spun a second time. The final sample is a high-quality concentration of your PRP, which can stimulate healing when reintroduced in the joints, face, and other areas.
What is the difference between a PRP Facial and a PRP Face Lift?
A PRP Facial is micro needling plus PRP applied topically to the face. The tiny superficial openings created by sterile needles allow your skin to absorb the PRP, which enhances cell turnover. As your skin naturally heals, it produces more elastin and collagen, resulting in improved skin texture with a natural look and a more vibrant tone.
A PRP Face Lift is an actual lift of the face by strategic injections where needed of a dermal Hyaluronic Acid, HA, filler (HA is found throughout your body and helps retain moisture). Rejuvenation thrives when PRP is injected on top of the HA filler and in select areas to enhance fullness and soften the face, which creates a healthier, tighter, and more youthful appearance.
How safe are PRP procedures?
The PRP procedure requires no downtime. Depending on additional treatments complementing the PRP, slight swelling or bruising may occur as the skin heals. It is safe for everyone except those with blood-related medical issues. Our medical team will ensure that a PRP procedure is right for you by checking your health history and all your medications, such as blood thinners.